Cardano is all the news these days, and there's a good reason behind its hype. For those of you who are new to the crypto-verse, let me start off by explaining what Cardano is.
Cardano (ADA) is an alt-coin that is currently #6 in total market capitalization among thousands of currencies. It's resided in the top 10 for years. I'm bullish on ADA, and believe it's about to make history. Before I tell you why, I want you to know that no one can predict the crypto market with 100% certainty. This is my analysis, so take it with a grain of salt and not as financial advice.
Most analysts will give you a list of reasons why Cardano has exploded in popularity and has one of the most loyal communities in the space, but the big question we need to ask is, will this success continue into the future? I think there's a good chance it will, and one big reason is that Cardano doesn't want to be just another fish in the pond.
It has set its eyes on becoming one of the largest cryptos out there and moving up the top-10 list, slowly but surely. It plans on doing this by building an entire ecosystem around the cryptocurrency. There are a lot of projects going neck and neck in a race to become the first decentralized app (DApp) launched on the Cardano ecosystem — Oracles, DEXs, NFT marketplaces, payment solutions, and whatnot.
One of these DApps is SundaeSwap,
a decentralized exchange (DEX) that could become the heart of the Cardano ecosystem. If you don't know what a DEX is, it's an online exchange like Binance where you can buy and sell cryptocurrencies. Cardano's success has lured scores of developers who want to build all sorts of DApps. The competition is tough, and it's still unclear which DApp will cross the finish line first. SundaeSwap is in a great position.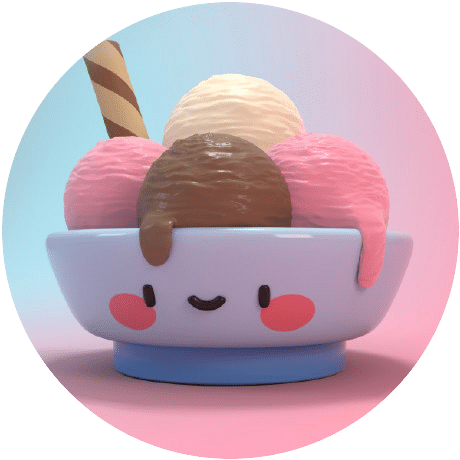 Cardano has been very method-based in its approach. It's said to have anonymously sent in papers to universities for peer review. That's a telltale sign that Cardano means business. It's not just here for fun — it's in for the long game, building from the ground up and has much to show for it.
If you're into some of the big-cap coins with smart contracts, the idea of 'proofing' your code may sound like a foreign concept. Remember back in August 2021, when a hacker stole more than half a billion dollars worth of Ethereum? That happened because of a hack in the Ethereum blockchain's encryption.
When you think about how much money has been stolen in DeFi on Ethereum alone over the past few years, it's crazy that other blockchain projects don't have thorough verification methods. Cardano knows about these limitations. That's why it wants to tread carefully and make sure that when it does launch SundaeSwap, it gets it right.
Cardano's independent security audit is run by Runtime Verification. It makes the network much more secure so that thefts can't happen. Of course, security is a big concern, and Cardano knows that. You won't join a new ecosystem unless you're dead sure your money is in the right hands. Cardano is doing just that. That's why I think when SundaeSwap rolls out, it'll be a huge success and shoot ADA's price skyward.
There's another reason why SundaeSwap is going to be revolutionary.
For starters, DEXs aren't a new concept. The first DEX was built back in 2014 and was called the NXT exchange. This DEX sold colored coins against its NXT tokens. Fast-forward a couple of years and the next generation of cryptocurrencies that rolled out changed DEXs forever. The crypto-verse entered the era of Ethereum and smart contracts.
With smart contracts came Uniswap, an automated market-making (AMM) system that doesn't need centralized exchanges to keep track of transactions. To put this into perspective, suppose trader A wants to buy 1 BTC at $55,000. As a middleman, a centralized exchange will then find trader B who is willing to sell 1 BTC at said price. The AMM does this automatically, reducing wait times for traders.
But the problem is, what if an exchange can't find trader B instantly? You guessed it, there's going to be slippage. For those of you who don't know, slippage occurs when the price of an asset changes in the time between you place an order and execute the transaction.
This price change may be organic or the result of another trader placing a tremendously large order that changes the liquidity ratio of the crypto you want to buy. Not only does the transaction not go through, but you end up paying the transaction fee for nothing, and there's nothing you can do about it — your transaction fee is gone for good.
SundaeSwap won't have that problem.
Thanks to its UTXO model that allows almost infinite parallelization, you don't have to worry about slippage. Infinite parallelization simply means that you don't have to wait for a block to be written to assess the global state of the ledger.
Not only does Cardano's architecture ensure that front-running attacks don't happen, but SundaeSwap will also have a low transaction fee. That way, even if there's an extremely slim chance of slippage happening, you won't end up losing a significant amount of money like you would using other exchanges.
Considering the above, I think SundaeSwap's rollout on December 5th is going to be a game-changer for Cardano. Other DApps will follow suit. Slowly but surely, Cardano's concept ecosystem is about to become a reality. When that happens, ADA's price will surge and continue an upward trend. It's all a question of when.