Intro
Affiliate marketing might be one of the most profitable ways to make money online, but you won't earn much unless you invest in the right tools and training.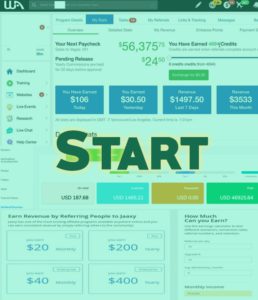 I have found that the two of the best options available are Wealthy Affiliate and Builderall.
Both of these products offer training and tools to help you succeed in the world of affiliate marketing. But while both products give you a major advantage in this industry, they each use slightly different methods to provide you with the results you need.
It all comes down to their business models.
Wealthy Affiliate focuses more on blogging, excellent community-based training, WordPress, and Amazon web services.
On the other hand, Builderall places a greater emphasis on sales funnels and its own independent platform with a drag-and-drop site builder.
For many, the choice comes down to personal preference. One system might just feel like a better fit overall, and in the end there's no real "wrong" choice here. If it works for you, then that's all that matters – regardless of which product you choose.
I did very well promoting ads using a Builderall sales funnel.  I generated hundreds of leads within days.  Here is more about that.
That being said, we're going to do our best to choose a clear winner in this review. We'll go through the pros and cons of each product, and figure out whether Builderall or Wealthy Affiliate is the better choice overall.
One thing's for sure: Both of these products are the real deal. You can rest assured that neither is a "get rich quick" scheme, and both options are completely legitimate. No matter which option you choose, you'll get real training and tools that provide results.
Let's unravel these two products and figure out which one you should be considering.
One of the key benefits of Builderall is its drag-and-drop site builder. This system is based on HTML5, but you won't need any coding or programming knowledge.
This system is incredibly user-friendly, and even total beginners can create highly attractive websites easily.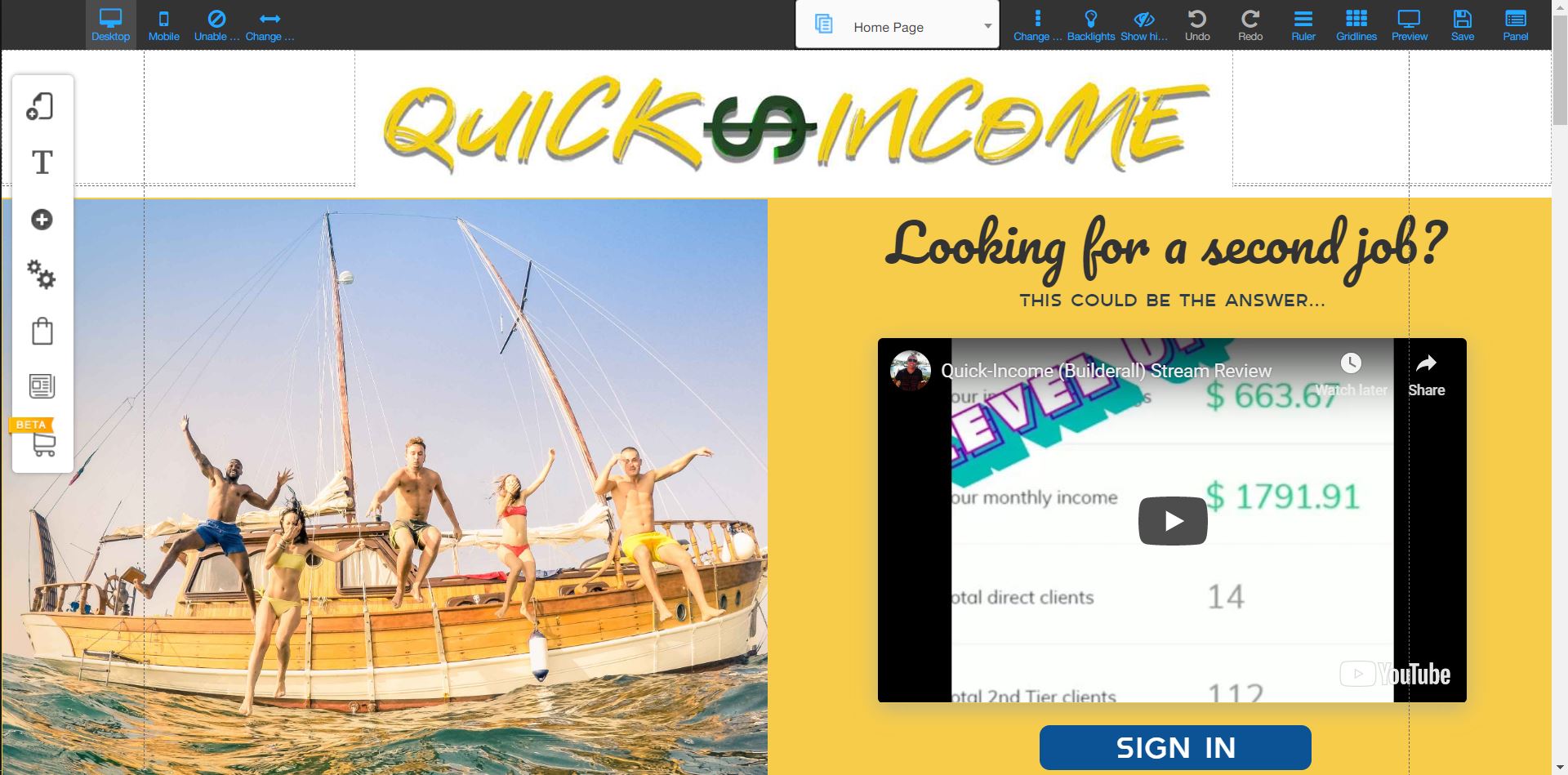 Builderall also features an email marketing platform which gives you unlimited autoresponder campaigns, as long as you have less that 10,000 subscribers.
Another cool feature is Builderall's Animated Video Creator. This tool allows you to create your own animated videos that help you promote your business, and it's also very easy to use.
Builderall's other features include design studio mockups, on-page SEO report tools, lead capture tools and heat map tools.
In terms of training, Builderall features a selection of videos that help you grow your business. You'll learn how to create websites, blogs, email lists, courses, and much more. There are even videos that teach you how to create and sell your own products.
Drawbacks Of Builderall
One of the biggest drawbacks of using Builderall is that you have to switch to their platform.
If you're already using WordPress or another site building platform, you'll need to switch everything over to their new system, and that might be too much work for many entrepreneurs.
In addition, many of the tools included with Builderall are easily replaced with free or cheap third party alternatives. If you were building your own affiliate marketing system on WordPress, much of this functionality could be replaced with various plugins and apps.
While many of the tools have a reputation for being easy to use, some of Builderall's other tools are reportedly causing frustration with some users. This includes their mobile app builder tool.
Builderall Pricing
Three pricing plans are available with Builderall:
● Digital Marketing – $29.90
● Builderall Business – $49.90
Keep in mind that the $49.90 plan is required if you want to take advantage of Builderall's affiliate program.
One of the most notable benefits of Wealthy Affiliate is it's community. With over a million active members, this is one of the largest communities in the affiliate world.  It's like the Facebook of affiliates all wanting each other to succeed. More about WA here.
While learning from a community is definitely a great way to expand your knowledge of affiliate marketing, Wealthy Affiliate also offers some amazing courses and training.
You'll start off with a Beginner Training Course. Then, you'll move on to Affiliate Bootcamp Training and Live Video Classes. There are also Live Video Walkthroughs, Virtual Classrooms, and much more.
You can even book one-on-one training sessions with industry pros to gain an even deeper understanding of the industry.
Wealthy Affiliate also provides a keyword research tool, a professional affiliate blog builder, and many other useful tools like Amazon Web Services, WordPress that are all included and utilized into one user-friendly interface.
Wealthy Affiliate also offers free websites (up to 20) and free hosting, which definitely saves you money and provides more value overall.
If you have any issues with any of these tools or training courses, you can get help from a live chat system or anyone from the community including the founders of WA.  Speaking of the founders, here is Kyle working in Mexico.  Obviously a key benefit of owning an online business.
Drawbacks Of Wealthy Affiliate
Wealthy Affiliate's training system is massive. In fact, it might actually be a little overwhelming for some users. With so much information and knowledge available, getting started might feel a little daunting. You must take things day by day.
This training takes some time to complete. If you're looking for a quick crash course in affiliate marketing, you won't find it with Wealthy Affiliate. They instruct you on how to do things the correct way in order to create income that can be sustainable.
Wealthy Affiliate's community might also be a little overwhelming. This isn't just because it's so massive, but also because of how welcoming and interactive it is. You might find yourself spending hours chatting to Wealthy Affiliate members as you learn about affiliate marketing.
While this community is an amazing source of knowledge, it might start to eat up a lot of your time which wasn't a problem for me.  But a couple hours every night will do wonders.
Wealthy Affiliate Pricing
Wealthy Affiliate offers two plans:
● Premium Plan – $49
Although the Starter Plan is free, you'll miss out on tons of features found in the Premium Plan. Having said that if you go premium with in the first week, you get 50% off.
Final Verdict
So what's our final verdict? Which product takes the top spot?
Well, if you've been following along with what we've said so far, you probably already know which product we're going to choose.
Although Builderall is a perfectly legitimate product and a solid choice for user-friendly features, it just doesn't quite compare to Wealthy Affiliate.
Wealthy Affiliate has a community of over a million compared to Builderall's community of 30,000.
Wealthy Affiliate's training is more extensive and more interactive. You'll also benefit from one-on-one training, which Builderall doesn't offer.
Builderall also doesn't feature live chat, free websites, or free hosting.
At the end of the day, It's nice to own any successful online business but Wealthy Affiliate offers more value, better training, and some incredible features. Because of this, it's probably the best all-around choice for those who want to get started with Affiliate Marketing.