Builderall is another name you have probably heard if you have been sniffing around the online business or affiliate marketing world. If you are unfamiliar with what Builderall is, it as a fully-integrated marketing platform. A fairly popular one at that and this is because it works well, includes better features than the competition and it's cheaper than the competition!
The numbers seem fairly accurate in this video.
Builderall Affiliate Program Review
---
It's a great start for people that are new to the space. Builderall has a user-friendly interface along with easy, click & drag website builders, app builders, click funnels and more. No matter what business you're in or product you want to launch or promote, you will gain headway here.  
---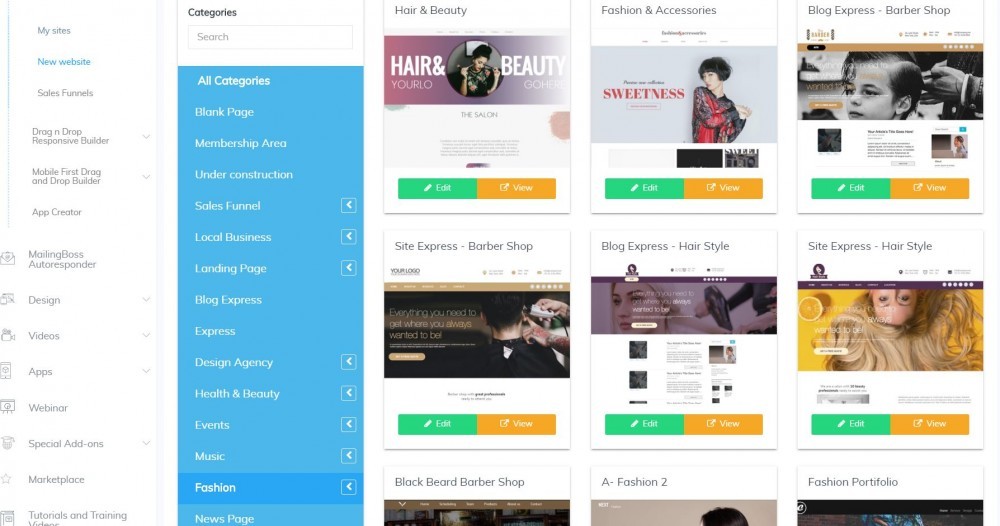 The reason why I have not rated Builderall in the paragon of platforms is because I have not personally built a website using their hosts, tools, etc. But I will. I have a product I am launching towards the end of the year called Chapfloss. I will be transferring the site, redesigning it and marketing it with Builderall.
---
Now to the Affiliate side of things!
Builderall has an amazing 2-tier commission system.  That basically means that once you build an awesome 1st tier team, you can sit back, the work is done and enjoy a drink on a beach somewhere. Of course the more people you sign up directly, will result in more revenue but you also receive commissions from everyone that signs up under the people you signed up!  Platforms like Builderall are in demand currently because everyone wants to market a product or themselves!
For example, let's say you get 10 people to sign for the Builderall program.  They do as good as job as you did and they get 10 people to sign up.  (This is modest. I'll show you how I generated hundreds of leads in the first week.)

(This is an example.  Real results video below.)
---
I find being creative and working to build a network for people to better their lives is a lot better than any previous job I had including ones in the entertainment and cannabis industries. 
---
Strictly from the affiliate side of things, Builderall is great.  Especially, if you have a lot of entrepreneur friends OR unemployed friends. It's easy to talk about because not only can most people use and benefit from Builderall's services but why not mention it and be paid for it. EVERY MONTH.
Important:  Builderall offers a 7 day free trial.  Try it. Obtain your affiliate link.  Get creative.  If you don't have over 20 leads in the first 6 days, then cancel it.  Try something else. (Most affiliates generate between 20-80 leads in the first week. I had 300 by day four. This is how I did it.)  When you see leads flow in the first week, chances are some will convert which means you're paid, therefor your builderall subscription is taken care of and you're off to the races!
---
Screen shot at the end of my 7 day free trail with Builderall.

---
Update! (2 Months in)
---
Builderall Affiliate Program
Pre-made sales funnels
9.5/10
Easy to use & manage emails
9.9/10
2 tier affiliate system
10.0/10
Pros
Create high-converting sales pages
Simple drag & drop interface
Website hosting Included
Cheaper than the competition
Cons
Messaging system is not up to par
No app available