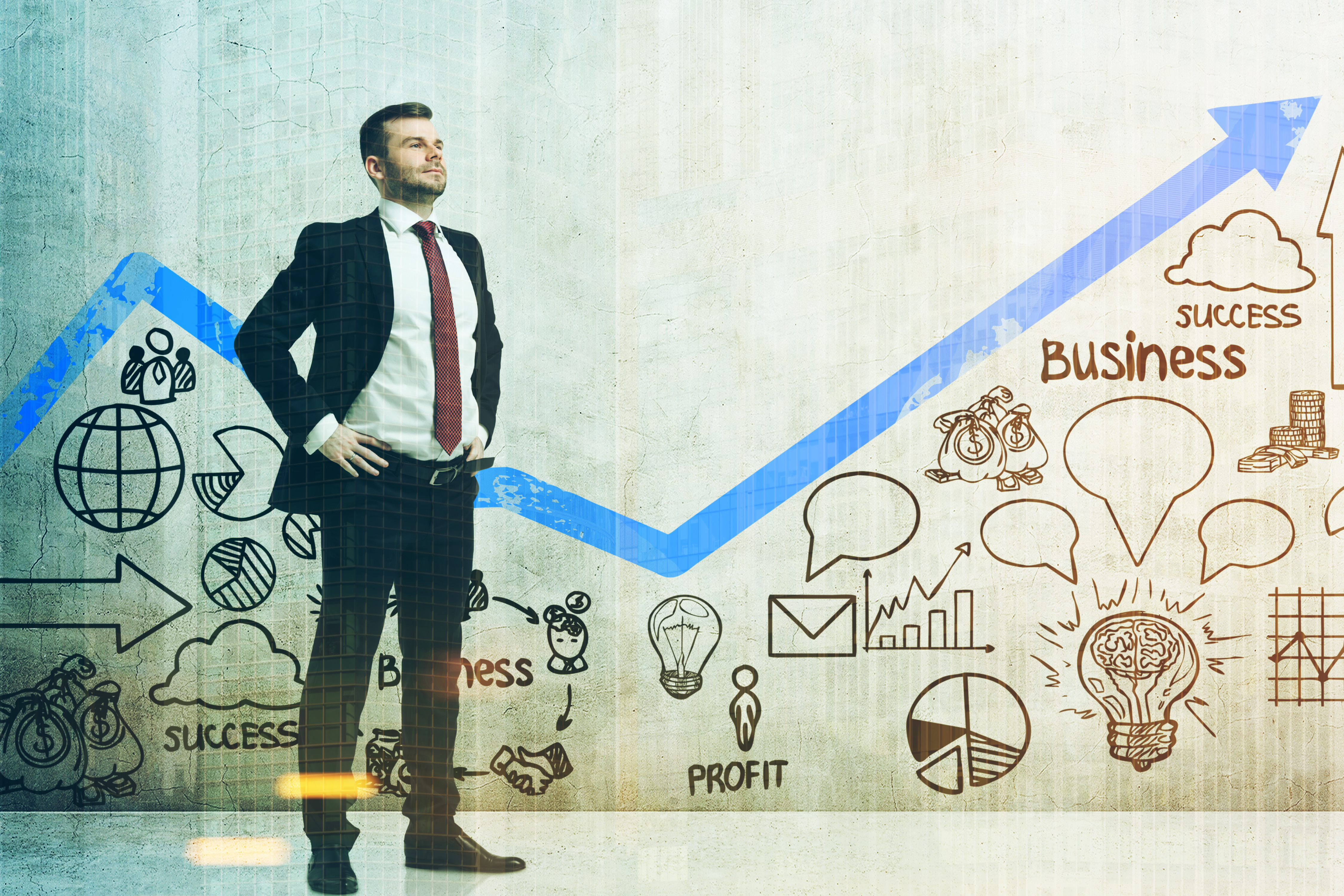 When it comes to affiliate blogging, whether you're a Wealthy Affiliate Member or a Builderall  Associate, you've got a lot stacked against you: procrastination, strategies that take time, and other projects and obligations. How to stop procrastinating. Figuring out how to make the most out of your time is essential to your success as an affiliate blogger, whether you dive into affiliate blogging as a full-time endeavor or something you can only devote time to for an hour each day.
You can't find new audiences and engage your readers actively if you're constantly caught up in managing redundant processes—and doing it ineffectively.
If you're an affiliate blogger who wants to work faster or clean up your productivity act, try these useful tips.
Plan Content With Airtable
Airtable is one of the most underrated apps out there. It's an organizational tool accessible on the cloud and on your mobile device via an app. Most of the features you'll need as an affiliate blogger are free.
Airtable is like Excel for creative people and people with modern digital marketing needs. It comes with bases, which are like templates. One of those bases is ideal for blog content planning. If you also do podcasts and video production, Airtable has bases for that, too.
---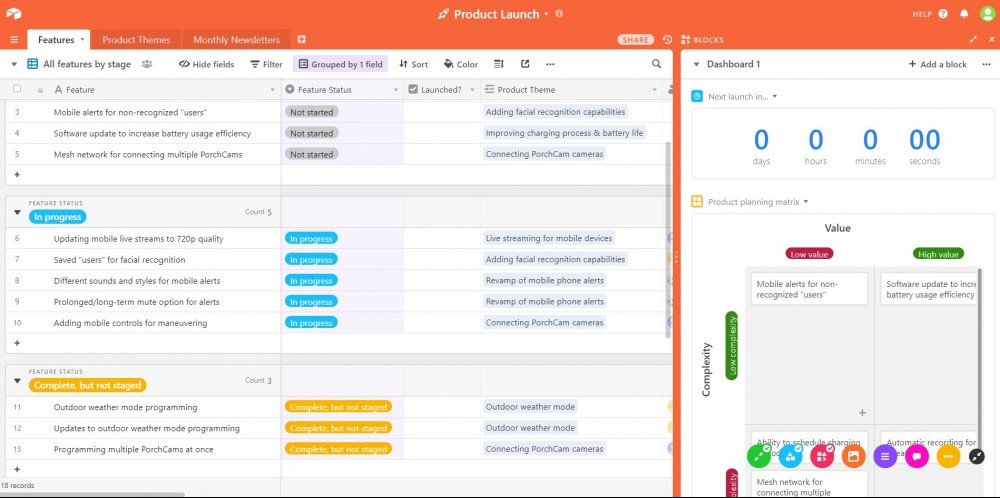 ---
If you need the premium tools, no problem—you get $10 for everyone you refer to Airtable, even if they only get a free account. As an experienced affiliate marketer, you probably won't ever have to pay for airtable as long as you get people to sign up for it with your referral link.
Airtable also lets you sort and organize in a unique fashion. It uses tags instead of generic data, and you can format each column to include tags, checkboxes, multiple choice options, and large and small text areas. Airtable also makes it easy for you to create different sections and tabs.
You can build an entire workflow through Airtable, which makes it ideal for teams to coordinate and tag the next person in the process. If you use a tool like Trello, you'll find another Airtable feature useful: each entry has its own URL, so you can paste those into any productivity tool that allows URLs.
If you're managing a team of affiliate bloggers, a blog budget, SEO research, and a steady stable of posts, Airtable is the way to go. The best thing about it is its scalability. Step away from Excel (especially since Microsoft Office suite is now SaaS [software as a service] requiring monthly payment), and step into Airtable. It's how creative business people organize.
Organize Your Affiliate Links (and Other Stuff, Too)
If you're using Google Chrome, bookmarks are your friends. You can separate and sort bookmarks to your affiliate links and regular research on each affiliate topic into folders for quick access. When you run SEO reports and identify backlink opportunities (and quality outbound links), you can sort those into folders and remove them when you've used them.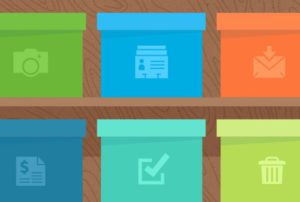 Using bookmarks is also an excellent way to remind yourself to do things on the regular. For example, if you check a particular affiliate site each day for new opportunities, you can bookmark that and get right down to business when you start your day.
Lifehacker recommends thinking about your bookmark folder like your closet: you need to audit it and get rid of what you aren't using—or what doesn't work for you anymore. Do you really need a login for an affiliation you no longer have, especially if it doesn't bring you joy? Nope! Thank it for its service and send it on its way.
You may set a monthly reminder in your calendar to audit your bookmarks as well.
Use These Three Chrome Extensions
Using Chrome extensions can help you stay on track.
1. Momentum
If you keep misplacing your to-do list or hate having to load another website just to get to one, try Momentum.
This free extension loads in Chrome whenever you click the + to open a new tab. Momentum provides:
A beautiful background picture which changes with each new day
 A place to type your main goal for the day (to help you stay focused)
 The time
 A to-do list on the right, which you can toggle on or off with the click of a button
2. Keywords Everywhere
As an affiliate blogger, you're likely performing a moderate to heavy amount of keyword research. Jaaxy is a great popularity keyword tool. You can also save time and do your research quickly with the Keywords Everywhere Chrome extension. This free tool provides tons of useful information—without having to navigate to a pricer tool, which you don't really need for basic research. Keywords Everywhere reveals:
CPC (cost per click)
Competition data
 Monthly search volume
You can export the data into an Excel, PDF, or CSV file.
3. LastPass
LastPass enables you to secure all of your passwords, addresses, and more securely. It's free, and you get an online vault. This means you won't need to manually type in that password you've forgotten every time you log in to websites—from the many affiliate partner sites you're on to more mundane sites like Facebook.
Since LastPass remembers passwords for you, you'll be able to select more secure passwords since you don't have to actually remember them.
This also helps you prevent your accounts from being compromised (which can happen if you use the same password in many places). Nothing puts a dent in productivity faster than having to stop everything and put a hold on your bank transactions.
Work in Chunks
When you work on the computer, getting distracted is a challenge. You can combat that distraction and increase productivity by "chunking" your tasks. It's kind of like how writers and programmers do "sprints" to focus on one component of their larger works at a time.
Break larger projects down into tasks that take between ten and sixty minutes. For that time, turn off the other distractions and focus only on that task. This is helpful for items like returning phone calls and emails, completing blog posts, and updating your website design.
What type of productivity hack works best for you as an affiliate blogger? Let us know all about it in the comments.
---