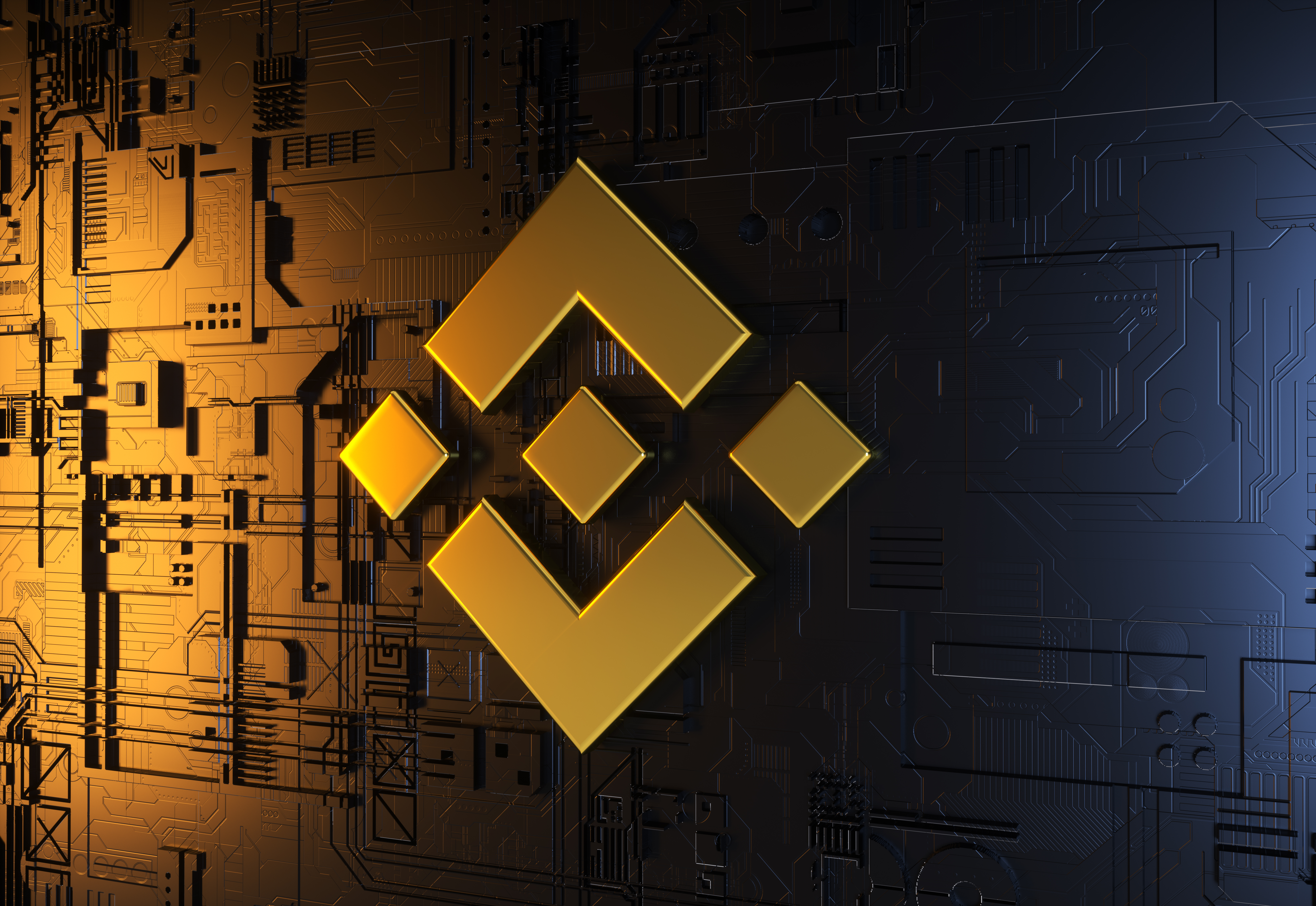 The cryptocurrency movement is being spearheaded by exchanges which provide investors and industry advocates an easy way to invest, trade, and exchange coins around the globe. As one of the industry's leading players, Binance is already a top-10 cryptocurrency exchange, facilitating more than $1 billion in trades daily. The company has provided immense value to its users through its cryptocurrency exchange and native BNB Coin.
Features
Binance might offer the widest array of cryptocurrency trading pairs in the industry. You can find most coins on Binance nowadays but when I started out I had to look elsewhere for some investment opportunities I was interested in. (I also have accounts with HitBTC and Bittrex.) With over 400 coin pairings to choose from, everyone can find a trade or investment that works for them. The combination of a large selection of trading pairs and high trading volumes creates significant liquidity on the platform, keeping investors coming back for more.
The Binance Academy is a great place for beginners to the industry to learn more about blockchain technology and cryptocurrencies completely free. With a variety of tutorial videos explaining everything from blockchain use cases to technical analysis explained, users are given all the tools they need to trade confidently.
---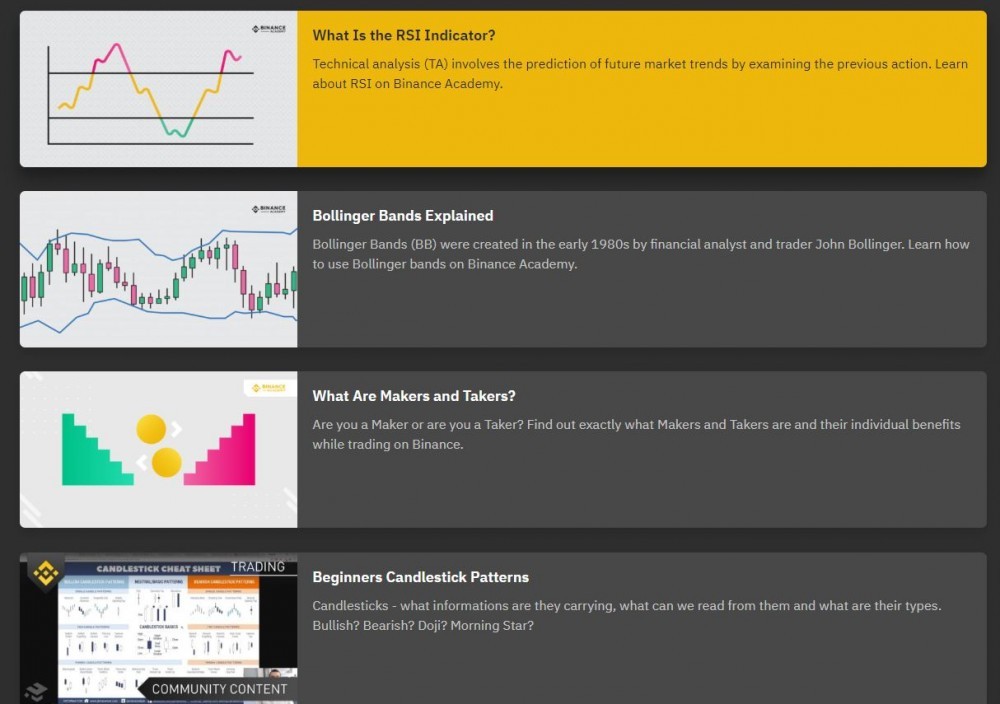 ---
While you can't deposit fiat currency into Binance, all cryptocurrency deposits come with no fees. Trading on the exchange comes with a 0.1% trading fee, which can be discounted by using the exchange's native BNB Coin to pay trading fees. Withdrawal fees are a bit more complex, and are dependent on the cryptocurrency being withdrawn from the exchange. These fees are dynamic, and adjust according to current market prices.
Binance also has an incredible referral program. If you find yourself making some good trades to supplement the income and tell your friends to invest, you will then be paid out in Bitcoin which you can invest or cash out for fiat.
---

---
BNB Coin
Binance's BNB Coin lies at the heart of the Binance platform. BNB is built on the Ethereum blockchain and can be used to pay trading fees on the exchange. Traders are provided a discount for using BNB to pay trading fees for the first 4-years of using the exchange.
Other blockchain-based services are now utilizing BNB as a valid method of payment. For instance, the cryptocurrency payment service Monaco (now known as Crypto.com) partnered with Binance to support BNB on its platform, which includes the company's mobile app and VISA debit card.
The price of BNB Coin is likely to rise, as the company has a policy of repurchasing BNB Coins on the open market and burning them to decrease supply over time. According to the company's whitepaper, it will use 20% of the profits from each quarter to buy back, and burn, BNB until 50% of the total supply has been repurchased and burned.
Here's a screenshot of the Binance exchange interface showing the BNB coin going from $5 to $25 in 6 months.
---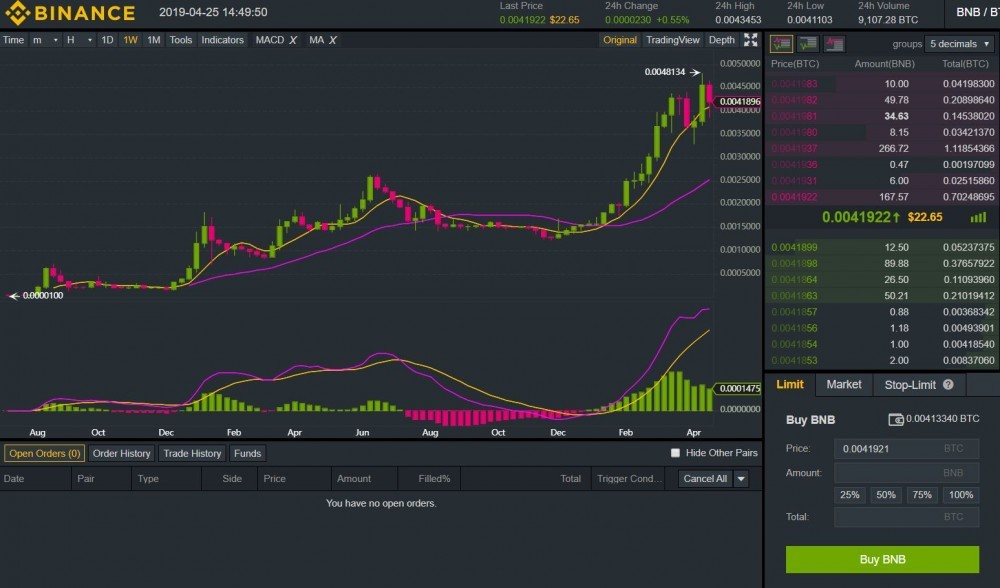 ---
A strong leader
One of the biggest cryptocurrency exchanges in the world is run by one of the industry's most well-known figureheads. Changpeng Zhao is a veteran in both the finance and cryptocurrency industries. He previously founded a company which provided high-frequency trading systems for financial brokers before working at Blockchain.info and as the CTO of OKCoin. This strong background led to Zhao starting his own cryptocurrency exchange. Pictured below. The man in the middle with shorts. BOSS.
---

---
Zhao has taken a stand for what he believes as right in the industry, taking some big measures when necessary. For instance, Zhao recently announced that Binance would de-list Bitcoin SV after its figurehead, Craig S. Wright, perpetuated lies about being the creator of Bitcoin. Zhao proved to be an industry leader, as many other exchanges followed in the footsteps of Binance, de-listing Bitcoin SV soon after.
---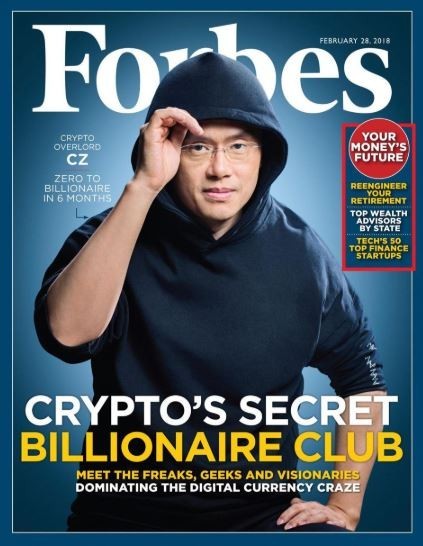 ---
Needless to say, Binance is a strong cryptocurrency exchange led by a powerful leader, and will likely be a force in the industry for decades to come.