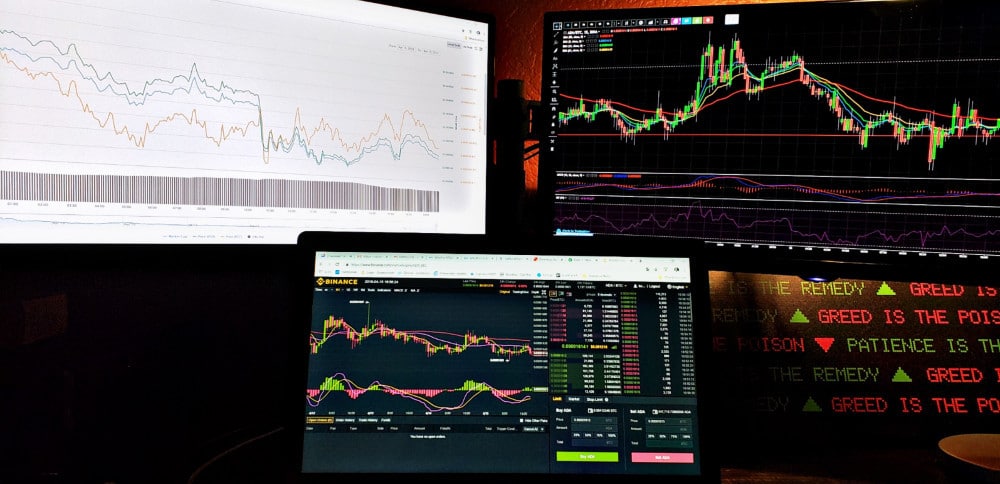 Cryptocurrency trading has seen immense growth in recent years as an attractive investment and trading option. It can be difficult for a new entrant to pick the right trading strategy to make money.
This short guide is for you if you are wondering what is the best approach to start trading in digital assets. Here are some important pros and cons of the more popular trading approaches to help you make the right choices.
Long Term Investing (HODL) – Easiest Method
Long term investing is considered among the safest and easiest way to dip your feet in the crypto pool. Many people prefer buying and holding crypto rather than trading. They store these coins in crypto wallets, like Ledger, Trezor and Trust Wallet until there is a significant rise in price. Then they sell.
There are the "usual suspects" that are considered "safe" and recommended for this approach. It is the best to stick to highly liquid digital coins, like LTC, BTC, XRP and ADA. In any event, you have piece of mind that these coins will not disappear from the market completely after a short stint as others might. Most bears (Bears are typically pessimistic about the state of a given market or underlying economy.) who think Bitcoin will fade out or go to zero don't understand for that to become reality means that everyone who owns any Bitcoin must stop believing in it. And In my opinion, the belief system for the US dollar is fading and the belief in digital currency is growing. Having said that, it's difficult to fathom that Bitcoin and other digital currencies will not be here in force in the near future.
HODL = Hold on for dear life! Treat your crypto like you own an abundance of Apple stock in the 80s.
Pros:
Beginner-friendly
Easy to setup
Cons: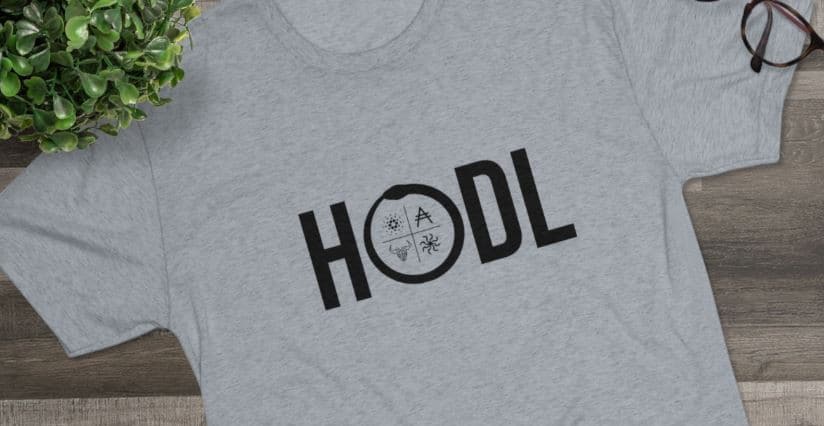 Trade Crypto CFDs – Best for Price Fluctuating Assets
CFD or Contract for Difference is a financial tool that allows products experiencing wide price fluctuations to be traded easily. You can try your hand at margin and leverage trading with CFDs.
You can be the buyer or the seller to earn the difference as a result of fluctuating price. CFDs are popular among investors in volatile markets to hedge physical portfolios.
It is among the more profitable ways to make money trading crypto even if you don't actually own or buy any real digital asset. You get to hold on to a contract and keep it in circulation. For instance, if you are margin trading bitcoin with CFD, you can trade 0.1 BTC by putting up a small deposit in the form of initial margin.
Pros:
Inexpensive to begin
Profits can be increased through extensive leveraging
Unrestricted long/short positions
Accessible trading
Cons:
Risky since trading involves leverage
Not for long-term
Day Trading – Quickest Approach
Day trading is for you if you are looking to make money with digital coins quickly. This is a trading strategy in which investors engage in the buy and sale of orders several times in a day. Another reason I like the "cryptoverse" is that it's open 24/7 worldwide. Unlike the stock market which is open from 6am-1pm PST Monday – Friday. I executed my first successful trade while I was asleep due to people in some other region of the world assuming that this specific digital asset is worth more than I thought it was. The price jumped and my sell order triggered. I was hooked.
Crypto market can be best described as a roller coaster with prices fluctuating every second. This makes it ideal for day trading. You can withstand enough ups and downs during a good day and still get away with making a steady profit.
Word of advice – always keep a lookout for low-priced opportunities and sell them quickly when the time is right. Initially, the margins may look small, but they will quickly add up in the long run to offer considerable profits. A bunch of a couple dollar trades on a consistent basis adds up.
Day trading requires skill and you can easily hone yours with some time. Many traders engage in this full-time. Of course, you need to understand that you won't win every trade. You just need to make sure that you win enough times. There are tons of tools and YouTube training videos to help with strategies. Just make sure to set your stop-loss!
Day trading is far from gambling if you go at it armed with the right set of knowledge and skills. Try practicing with a demo account initially and see how it goes.
Pros:
Cons:
Needs knowledge and skills
Needs time
Accrues higher taxes as opposed to Buy & Hold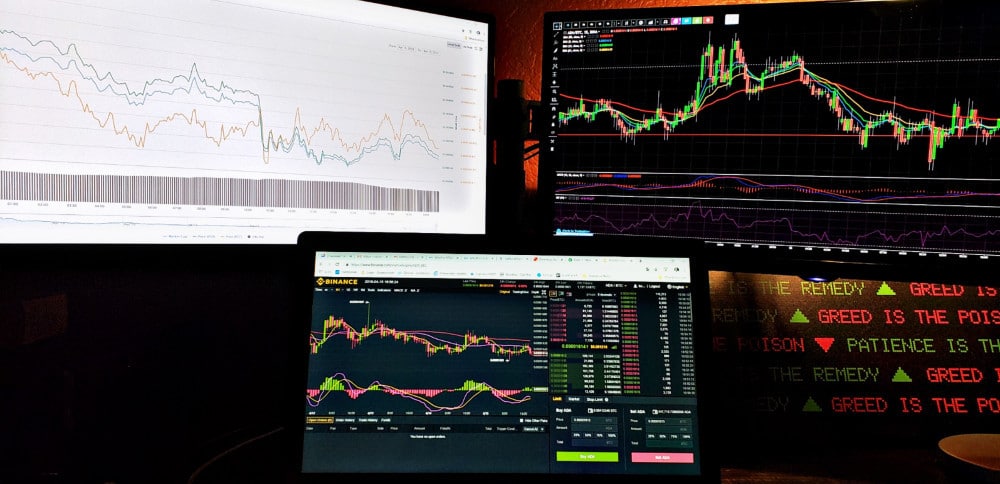 Mining – Highly Profitable
Mining may be difficult, but it is highly profitable when you can do it successfully. Mining requires making an initial investment in getting the right hardware, basic software, crypto wallet, computer with fast processor, and a lot of electricity.
Mining has taken on a new form as a collective effort and is not advised for the individual trader. In fact, most BTC are mined in large warehouses in countries where electricity is still cheap.
Bitcoin mining has become more complicated now with professional miners controlling a large part of the share. You can always join a mining pool by paying a fee to improve your chances. Due to the high overhead and extreme competition, I would recommend sticking with POS (proof of stake) coins like Cardano.
Pros:
Cons:
High investment to start
Difficult
Arbitrage–Rarely Used
Arbitrage is a seldom used approach for making money with crypto. However, there are still a few investors that buy cryptocurrencies on one exchange and sell it on another for a higher price. The price per a certain coin a lot of times is not exactly the same on all exchanges.
You could make considerable profits if you know how to do this. Typically, it is a difficult and rare way of getting rich quickly.
Pros:
Cons:
Rare opportunities available
Risky because of market volatility
Cryptocurrency Faucet–Zero Investment
Crypto faucet may be the best way to make a small profit from few cryptocurrencies. This approach can be described as a dripping faucet or website that releases minute trickles of digital assets, such as BTC every few minutes.
In return, you are required to complete tasks as required by the website. Generally, faucet websites make money with traffic and advertising.
Pros:
Easy to get coins
Simple to use
Cons:
Minimal coins
Requires more time and energy
ICO – Lucrative but Risky
Initial coin offerings are similar to crowdfunding where entrepreneurs raise funds by selling virtual digital assets. This protects them from the risk of investing their own capital.
There is great potential to earn huge ROI, but it is also very risky. ICO has numerous pitfalls and you need to be very careful where you invest your money. It is easy to lose your entire investment if the ICO coin is not valuable. Make sure you research everything you can on the company, CEO, team,etc. before you invest. With a little bit of luck, you could be on the ground floor on a promising project with insane returns in very little time.
Pros:
Investments in prospective enterprises
Entry threshold is low
No taxes
No commissions
Cons:
Rife with scams
Prone to hacker attacks
Volatile and risky
Advertising Crypto with Affiliate Marketing– Content Creation
This is a fabulous way to make some money if you own a blog or a site for crypto. Content around digital assets including Bitcoin is scarce. This is when the crypto industry is growing in leaps and bounds.
You can use this opportunity to create content focused on tips, news, instructions, trading strategies, and other similar things. You would be amazed at the kind of returns you can get if your blog or site becomes popular.
There are dozens of virtual currencies in the market apart from Bitcoins that are creating waves. LiteCoin, Ripple, and Cardano are just to name a few. You need to make sure that your content is compelling and unique to attract traffic. If you need assistance in starting a blog or launching a website, I'd recommend Wealthy Affiliate. You can find my full review here.
Pros:
Cons:
Requires in-depth knowledge to create useful content
Needs a website
The Bottom Line…
Choosing a clear trading strategy is not enough if you want to get rich quickly with crypto assets. You are bound to encounter several potential problems whether you base your trading on technical indicators, ground data, or algorithms.
It is important that you take some time to understand your needs and requirements. You should also invest time to identify the trading style you are most comfortable with before taking the plunge. Good luck!