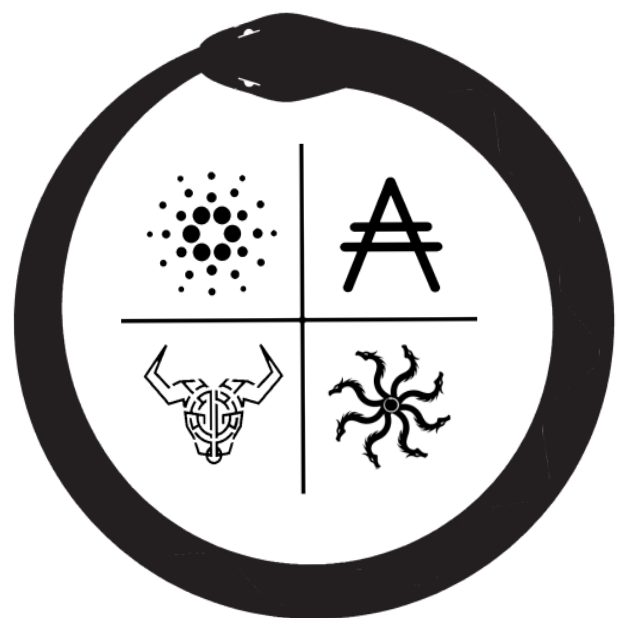 In the 21st century…
Cutting-edge technologies are gradually pushing the world towards decentralization. Cloud computing, distributed databases, blockchain based digital ecosystems, and cryptocurrency are just some of the innovations that were introduced this past decade, as business across the globe turns increasingly digital.
Cardano is the latest large-scale blockchain project to hit the digital world. It made its debut only 3 years ago, and yet, it seems to have taken the world by storm, quickly and without apology. Let us take a closer look at this promising technology that may well define the future of all things crypto.
Brief History of Cryptocurrency in the Blockchain Systems
To understand the true impact of what Cardano delivers, one needs to dive deeper into the evolution of blockchain systems used for cryptocurrency over the past decade.
The Bitcoin innovation
It all began in 2009 with the introduction of the not so humble Bitcoin, rightly considered the first generation of cryptocurrency. With this, card transactions were a thing of the past, and businesses were able to effortlessly support large, blockchain based financial transactions using digital currency – aka cryptocurrency.
This became a virtual and global phenomenon in the truest sense, eliminating the need for middlemen and centralized systems. Bitcoin has since grown to become the most dominant cryptocurrency accepted across the world. Today, a single Bitcoin is priced close to $10,000 USD.  The third bitcoin halving will take place 24 hours at the moment of writing this.  Will history repeat itself?  Will we see an ATH (all time high) in the next 18 months?
The Ethereum evolution
The next breakthrough happened with the introduction of Ethereum in 2015, an ambitious project that created a whole independent digital system for blockchain based transactions. Ethereum used an open source platform with decentralized applications, fittingly called DApps.
These applications communicated and worked together using a common protocol called "smart contract", with the ability to secure financial transactions. For all practical purposes, Ethereum can be considered the first globally distributed virtual machine of its kind.
Ethereum's ingenuity does not end there. It also introduced Ether – a new form of digital currency, giving the world its second generation of cryptocurrency. Given its newness, Ether was also reasonably priced at a tiny fraction of Bitcoin cost (currently $214USD), thereby making it possible for smaller organizations to enter the digital world of blockchain based financial transactions.
Ethereum and Ether also came together as an exclusive bundle. This proved to be both a blessing and a curse. Coupled with smart contracts, the Ethereum ecosystem was more secure than Bitcoin. However, the system now doubled as a self-contained platform for processing blockchain applications, and for processing cryptocurrency related transactions. This increased the load on the Ethereum system.
What's Next for Crypto?
Both Bitcoin and Ethereum have evolved tremendously since their inception. But at present, both systems also face severe challenges with scalability. A DApp called CryptoKitties became so popular on Ethereum that it nearly paralyzed the network. That obviously will not work for an ecosystem for the masses. While Bitcoins are still considered superlatively expensive by the average man, the system also restricts the amount of financial transactions allowed for associated organizations. In the past decade, heavy usage of Bitcoin has also exposed a few security vulnerabilities.
On the other hand, Ethereum's rapid growth and popularity has caused a roadblock of sorts, as it struggles to accommodate new organizations into the system. With this, the world awaits a new blockchain project, capable of addressing the security issues of older systems, while also providing scalability for the future.
…Enter
Cardano is a more decentralized blockchain system on which the ADA coin can be exchanged. In addition to facilitating the fast and safe transfer of digital funds, Cardano also allows users to run Decentralized Applications (DApps) that are not managed by third parties. However, Cardano is a layered system, meaning that it has a separate layer that runs ADA exchange and another that runs Smart Contracts. Cardano is more popularly called the 'Ethereum of Japan' as almost 95% of ADA is held by the Japanese people. It is also a fully open-source project coded in the dynamic coding language Haskell.
The development of Cardano
Cardano was crafted and launched by Charles Hoskinson, one of the co-founders of Ethereum, which explains the similarity in their models and modes of operations. Cardano is funded by Input-Output Hong Kong. Along with Japanese firm Emurgo, they developed Cardano in 2015 and successfully released its first layer, Byron, to support the transactional properties of the ADA coin.
Cardano is a third-generation form of technology in blockchain, with Ethereum being the second generation and Bitcoin the first. Cardano attempts to eliminate the shortcomings of Bitcoin and Ethereum by separating ADA coin transactions and the usage of smart contracts by using different layers to create a more sustainable ecosystem.
What makes Cardano stand out from other cryptocurrencies?
First, it is a third-generation cryptocurrency. Its concept is quite similar to that of Ethereum, but it uses several layers to separate the functions it performs. For instance, while all peer-to-peer transactions are on one layer, smart contract functions are on another, making these functions run more smoothly and have more robust security.
Why is Cardano cryptocurrency so beneficial?
Cardano is also the first cryptocurrency system to use layers (settlement and computational layers) for each of its functions, making it scalable. The ADA coin offers low-cost and quicker transactions, with Cardano's consensus being much fairer and environmentally friendly compared to that of other blockchain systems. It also uses the Proof of Stake validation algorithm, which eliminates the need for additional machinery within the system that would otherwise reduce its reliability.
It uses scientifically proven theories
Cardano developers claim that it is the very first cryptocurrency system that relies on scientific peer review, which is one of the reasons why it has quickly become popular. The fact that it runs with the insight from respected scientists and utilizes a research-driven approach makes it a more secure and trustworthy ecosystem for cryptocurrency exchange. This input aims at successfully combining the transactional benefits of Bitcoin with the smart contracts and DApps system offered by Ethereum.
It supports both cryptocurrency transactions and smart contracts
As mentioned earlier, Bitcoin is a more transactional system, as it is better known for cryptocurrency. Ethereum, on the other hand, is more heavily used in smart contracts and decentralized apps. Cardano is a system that supports both functions while ensuring maximum safety for all its users. With Cardano, you can easily switch between safe currency exchange, smart contracts and decentralized apps. The smart contracts offered by Cardano are even more secure as they are layered and thus reduce the level of tampering with data once it is created. What's more, Charles Hoskinson is working to develop a specific language for smart contracts issued via Cardano called Plutus. With this unique language, it will be impossible for any party to alter the contents of a contract without the consent of other parties.
Decentralization
Cardano is based on blockchain technology, making its system more decentralized. Once Shelley, the second phase, is released, it will become almost 100 times more decentralized than Bitcoin. This means that the system is not restricted, and more people that own the ADA coin can readily access and maintain their ledgers without the need for a centralized authority. Once users store information, execute a contract, or perform a transaction, the task is stored permanently in the ledger.
It uses open-source code
The fact that Cardano's code is open-source makes it accessible to a network of researchers that can ensure continuous improvement. Cardano's code is also peer-reviewed to eliminate all forms of bugs and vulnerabilities. The researchers that review this code use advanced protocols to come up with a more robust blockchain system, leading to enhanced security. Cryptocurrencies are still vulnerable to malicious attacks, a good example being the DAO hack of Ethereum which caused the theft of millions of Euros from coins and a drastic drop in its value.
Should you invest in Cardano?
It may be one of the newer blockchain systems, but Cardano has quickly made a name for itself in the world of Crypto. It opened for trading in October 2017 at a price of $0.0025, and by January 2018, it had peaked at $1.33, with the ADA coin supply being capped at 45 million. By cryptocurrency standards, a growth of close to 28 times is quite impressive. Since it combines all the best qualities of the already existing cryptocurrency, its future seems to be bright. As more corporations and governments around the world learn about its benefits, they may choose to invest and implement it. As it grows in popularity, you will realize that investing in it right now would cost less and may yield great returns in the future. According to statistics, the value of the digital coin will continue to climb throughout 2020, and experts are optimistic that it could reach a price of $2-$7 by 2023.
*This is not financial advice. Invest at your own risk!
How to buy and store Cardano
ADA, the cryptocurrency running on the Cardano system is not widely in circulation, but it is still possible for you to obtain it. You can get it on a few select platforms, such as Binance.us and Bittrex, as well as KuCoin and Cryptopia, both of which are available on CoinSwitch, one of the safest platforms for the efficient and hassle-free exchange of cryptocurrencies. If you live in Japan, you are in luck, as you will be able to buy it via ATMs soon. You can also buy ADA using Bitcoin on CoinSwitch at a competitive rate.
I currently use Yoroi wallet created by Emurgo. The chrome extension is easy, light and convenient. Another option is to download Deadalus, the official wallet for the ADA currency. A good reason to use Daedalus desktop wallet is that it is developed by the Cardano team and supports Cardano staking which could result in a second stream of income.
I'll leave you with Charles Hoskinsons vision of the future.
Thanks for reading!