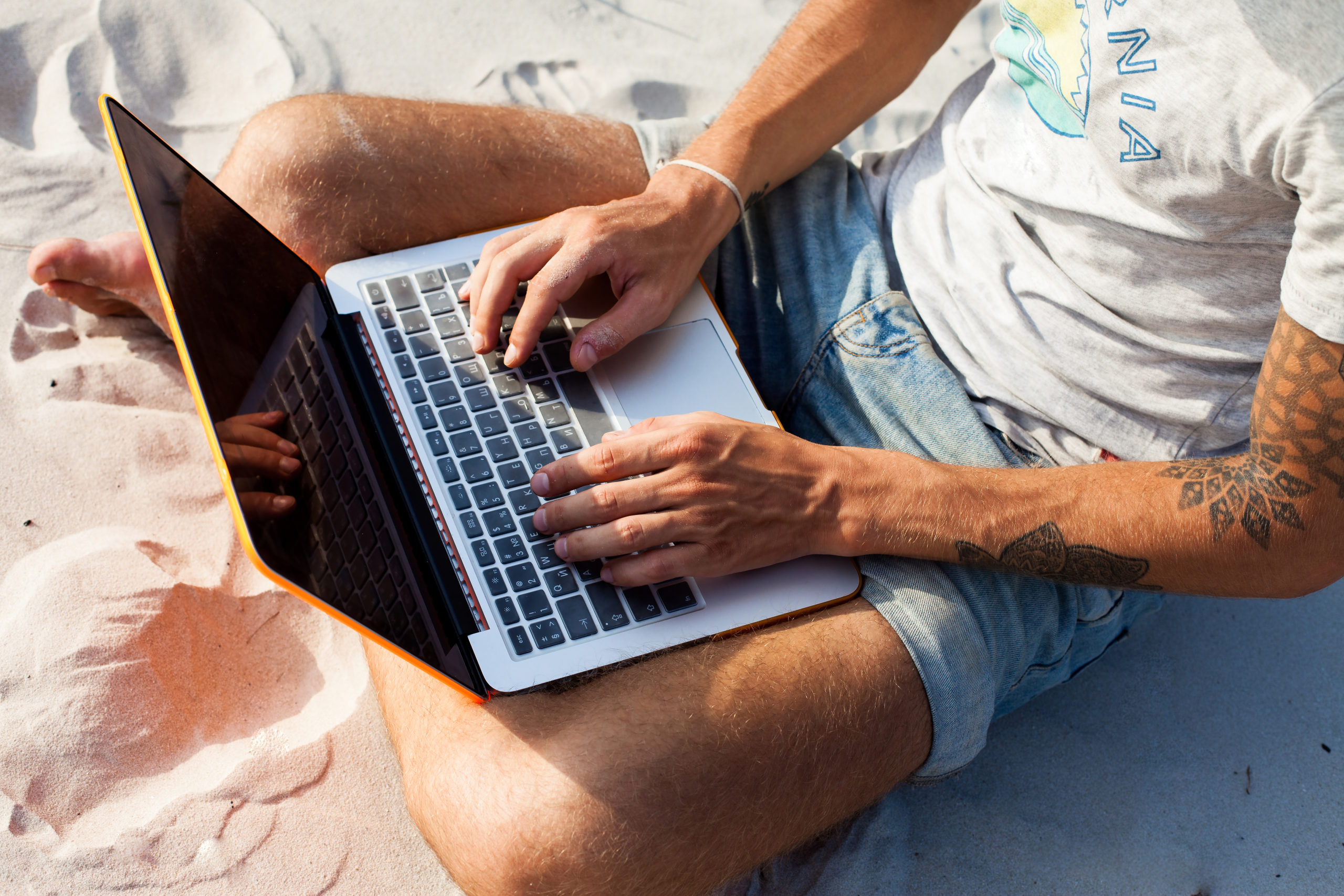 Blogging is a time-tested way to share information or express your opinion on various subjects. However, make no mistake – blogging can be a lot more than just a fulfilling hobby. The right approach could bring you serious money. This short guide is for you if you are looking to make money consistently by monetizing your blog.
With the massive shift towards digital content, it is possible to make money from any type of blog, whether it is a business or technology related or a hobby-oriented blog. Here are some proven and effective strategies to create a passive income through your blog.
1. Include Affiliate Links

Affiliate marketing is a great way to monetize any blog. An ad or link would be placed on your site and the advertiser would pay you a commission for all the buyers that come through from the ad or link. The ad shall contain a unique link with a tracker for your affiliate code. This way the advertiser always knows when a purchase is made through your blog.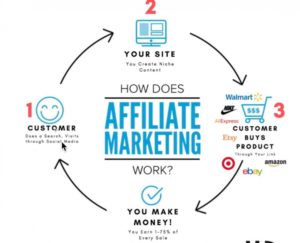 The affiliate link can be directly incorporated in the content or on banner ads like the one above. You get a percentage amount or commission whenever a reader clicks the link and buys the product. Wealthy Affiliate is a salient way for learning and utilizing affiliate marketing. Full review here. You can also build your own private partnerships with advertisers interested in affiliate programs.
Below shows why affiliate marketing is in my top spot for a passive income stream.
2. Place Ads on Your Blog
Placing CPM or PPC ads on blogs is the easiest and the most popular method of earning cash through content creation. CPM ads, also known as cost per 1,000 impressions ads, are usually for a fixed amount of cash based on the number of views an ad receives. Ads are also in my 4 Favorite Ways to Earn Passive Income.
In turn, cost per click (CPC) or pay per click (PPC) ads is the banners that you would normally place on the sidebar or in your content. You would get paid each time a reader clicks on the ad.
Google AdSense is by far the most popular network for these ad types. You do not need to get in touch with any advertiser. The program takes care of everything.
All you need to do is dedicate a spot for the ads (like the sidebar) and Google shall take care of the rest. Google will choose among ads to find the most relevant ones for your blog and viewers.
Other similar programs are Infolinks, Media.net, and Chitika among others if AdSense does not seem to work for you.
3. Sell Ads Directly
You do not always have to work with an advertising middleman. If your blog is popular and receives enough traffic, you may just get lucky and have online advertisers get in touch with you directly. If you want, you can contact these advertisers yourself to see if they would be interested in placing an ad on your site.
In this option, you get to set up your own advertising rates and you don't have to share the profits with any networking platform. You can sell private ads in the form of buttons, banners, and links.
You could even post sponsored content on your blog for which you get paid for. This can be a review of some product or service as required by the advertiser. Or, you could give a sponsor mention (brought to you by) to the advertiser in your usual posts or series.
You can get paid in several ways. You could always charge a partner on a monthly basis for banner ads or you could charge on need-basis, like a one-time fee.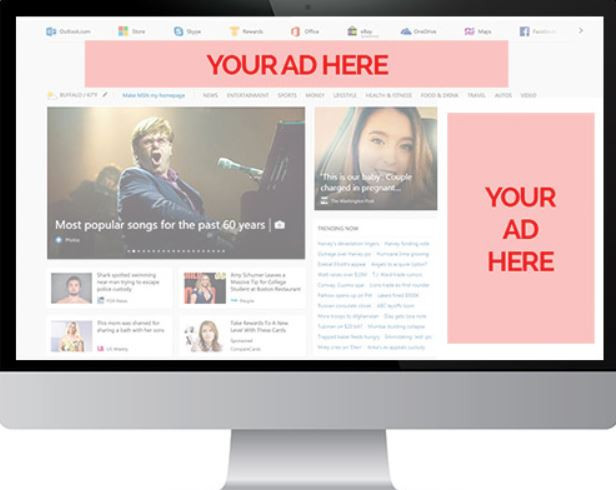 4. Selling Digital Products
If advertising other products on your blog is not your idea of making money, then try selling digital products. This could include online workshops, eBooks, videos, images, or content your viewers can use, and plugins, themes, or apps.
You need to make sure that any content you produce is thoroughly vetted and deemed useful to your readers. There are many bloggers out there who lost their traffic because they assumed that any content could fly with readers.
People are picky nowadays and with multiple choices on the web, getting second chances can be difficult. Try hosting a Q&A session to understand what type of content your followers are interested in.
5. Memberships Sale
There are always people who want a bit more and are not shy of paying for exclusivity. You could offer memberships to such people for exclusive content on your blog. For instance, you could sell memberships to personalized advice forums if you have a startup business blog. Or, you could charge for access to the job board if you have a career blog.
As with digital products, you need to make sure that the resource you offer is truly exclusive, useful, and valuable. With so much ready information on the net visitors may look for similar information elsewhere for free. So, you need to ensure that your membership offers something that cannot be found anywhere else making it worth the price.
6. Host Sponsored Contests, Giveaway, or Social Content
Contests and giveaway are a great way for a business to connect with customers and improve their brand recognition. You can connect with relevant businesses in your niche and offer to host a contest or a giveaway on your blog or social media channels.
This can generate dozens of leads for their business if done right and also allows for brand exposure to your traffic. You could accelerate things by giving the business some airtime on your Instagram page, Facebook page, or through sponsored tweets.
You can charge for the entire package as a lumpsum amount or charge per post if you place sponsored content on your social media channels.
7. Host Paid Webinars or Online Courses
Typically, webinars are used by businesses to generate leads. However, you can take things forward with your blog and charge for the webinar.
The only way you would ensure takers is if you are offering something of exceptional value. There are numerous free webinars out there on a range of topics. Make sure you create something special if you want to charge for it.
You could also design and host online courses on your blog. There are several easy tools to help you get this done. You could get started by using WordPress plugins like Zippy Courses and LearnDash. If you want you can make use of an established online course site as well, like Skillshare and Udemy.
There is no better way of getting social shares and links than in-depth tutorials. However, there are not many people that employ these tutorials for earning money. You can easily place affiliate links within the tutorial and get paid a commission. Or, you could simply promote your own digital products, webinars, memberships, and other paid content.
You can also earn money by writing a tutorial specifically to promote an advertiser's product. These are also called sponsored posts.
Key Takeaway
There are numerous ways to earn money online through your blog. You can either use a singular approach or mix it up. However, these are not the only ways to monetize your blog's success. You can also leverage your expertise, popularity, and knowledge built up through the blog to be a presenter or a local speaker. This way you get to take your expertise offline and make new connections.