Bitcoin is improving in price and worldwide adoption each single day. The crypto coin is now seen as a digital gold and also an affordable means of moving money all across the globe. Due to the high rate of growth that this digital coin has enjoyed over time, it has been able to pique the interest of a number of investors as well as those who are in the financial department. During the lower periods, Bitcoin has an ROI of 30%. One of the questions that many people currently ask is how easy it is to invest in Bitcoin. It's fairly easy and hopefully Bitcoin mimics gold. Is history repeating?
Simple Ways of Investing in Bitcoin
The first and the simplest way to begin investing in BTC is by simply buying the crypto coin. By purchasing a fraction or even the entire BTC and failing to touch it, it will either gain or decrease in value as the market fluctuates over time. Unlike our fiat currency (the dollar), there is a limited supply of bitcoin and more cannot be made. There are only 21 million Bitcoins that can be mined in total. Once miners have unlocked this many Bitcoins, the planet's supply will essentially be tapped out. So it could be a good idea to own one or at least part of one.
Investing is very easy and just as simple as transferring money. Those who want to buy the coins will first be required to get a Bitcoin wallet. Some of the most popular Bitcoin wallets are Luno and Copay. A number of Bitcoin wallets are perfect for the basic usage, but it is important to research each one before you purchase it. I personally favor exchanges where I can connect my bank account directly. Coinbase and Gemini make this very easy to buy and sell Bitcoin and other top digital currencies.
From that point, it is just a matter of checking for price increase in the currency. You can also diversify your investments anytime you feel like there is need.

More about the Wallets
Bitcoin and a number of the virtual coins are kept using wallets. Basically, a wallet signifies that you own the virtual coin that had been sent to the wallet. Each of the wallets has both a private key and a public address. Trust Wallet is one of the most popular wallets that you can download on your mobile device and keep the digital currency in rather than on the exchanges.
The public address is used for the purposes of receiving funds. On the other hand, the private key is used to spend the funds that have been kept.
How to Research Bitcoin
Once you have been able to purchase your first BTC, you can then begin researching on Bitcoin and even a host of other cryptos. One of the most common places for researching about the coin is Bitcointalk. Bitcointalk is a forum where the developers of the virtual coins can get together and discuss some of the leading virtual coins such as Bitcoin. Coin Market Cap is the go-to for all coins and their current prices, volumes, available exchanges, etc.
A white paper is a guide that educates the reader about the philosophy that is behind a service or a product. It also offers a solution on how it plans to solve a particular complex problem. Bitcointalk, for instance, is very resourceful for someone who wants to stay updated with the latest development and news as well as being able to discuss with other developers and investors in the market.
I also like to stay updated with my investments via Stocktwits. Another useful app for the mobile in which you can follow your favorite coins, chat, see headlines, news, etc.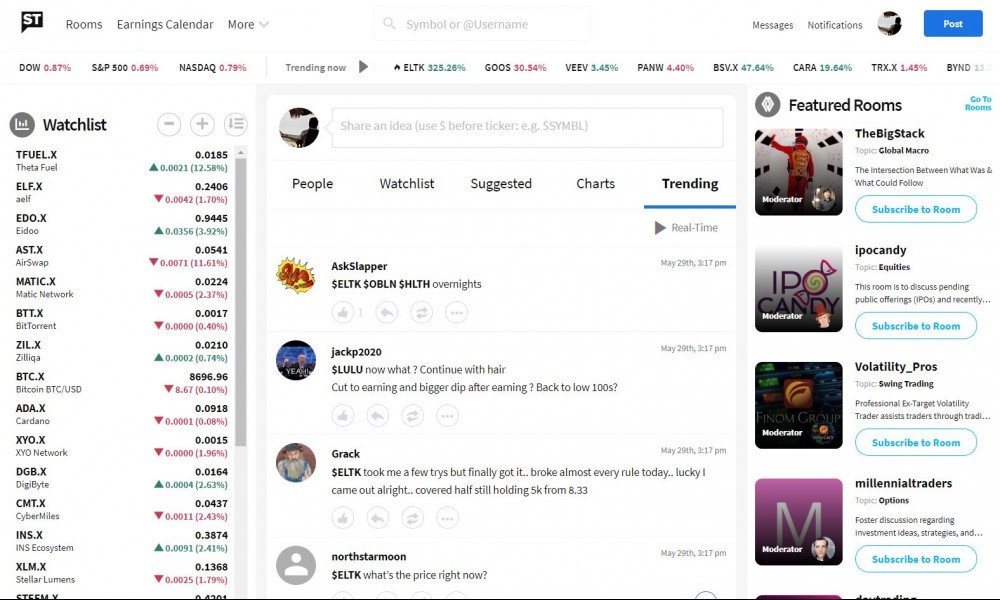 The More Advanced & High-Profit Way
Just like the tradable commodities such as stocks, BTC can be purchased and sold through any online exchange. Binance is the largest, most used and trusted exchange. (Binance review here) This just works similar to the stock market and is recommended for those who are relatively financially savvy. With the stock market (Mon-Fri 9-4pm), a good year is a 10% return of your portfolio. With the Crypto market (which is 24/7 Global), you can make 100%, 200% and even 400% returns in a month or even weeks. Having said that, you could go all in on a coin that drops to zero. Do your research!
Instead of leaving money in the Bitcoin wallet and wait to see if it either grows or loses value, it can be wise to trade it with other users. Users will be able to place an order for the currency, and the sellers can also propose prices for the purchase of the coin. As a result of the nature of the coin, all the transactions are entirely secure, as they utilize the Blockchain technology. It is anonymous, too. There are a ton of traders out there and a lot of them might be willing to pay more for the coins you are holding. This goes back to the "Buy low. Sell high." strategy.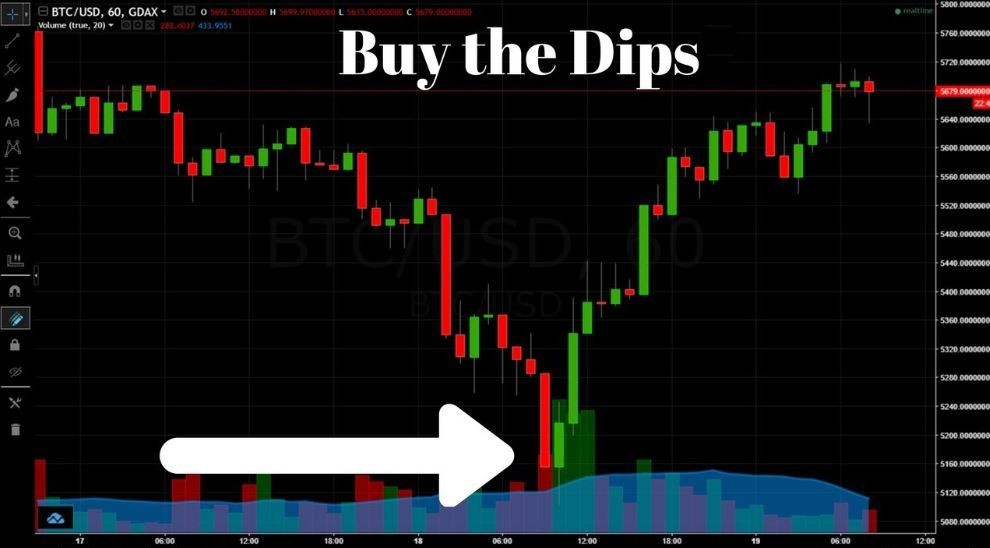 How to Spend and Transfer Bitcoin
There is a bit of confusion when it comes to the issue of what you can do with Bitcoin. After all, it is a currency. And just like other currencies, Bitcoin can be used to buy both the digital and physical goods. Ulmart, which is the largest online retailer in Russia, for instance, recently announced that it would start to accept the coin as a form of purchase.
There are other several ways in which the coin can be useful. Another important usage of the coin is the ability to be used for transferring money across the border. It is possible to buy $100 worth of this leading cryptocurrency, and send it digitally to a friend who is in Japan. The friend can then opt to change the coin into Yen, the Japanese local currency. The cost of having all these done is quite affordable.
Contrary to popular belief, Bitcoin is not such a complex concept to grasp. All you have to do is to know the right time to invest in it and make the move.